Van Ness Art All Night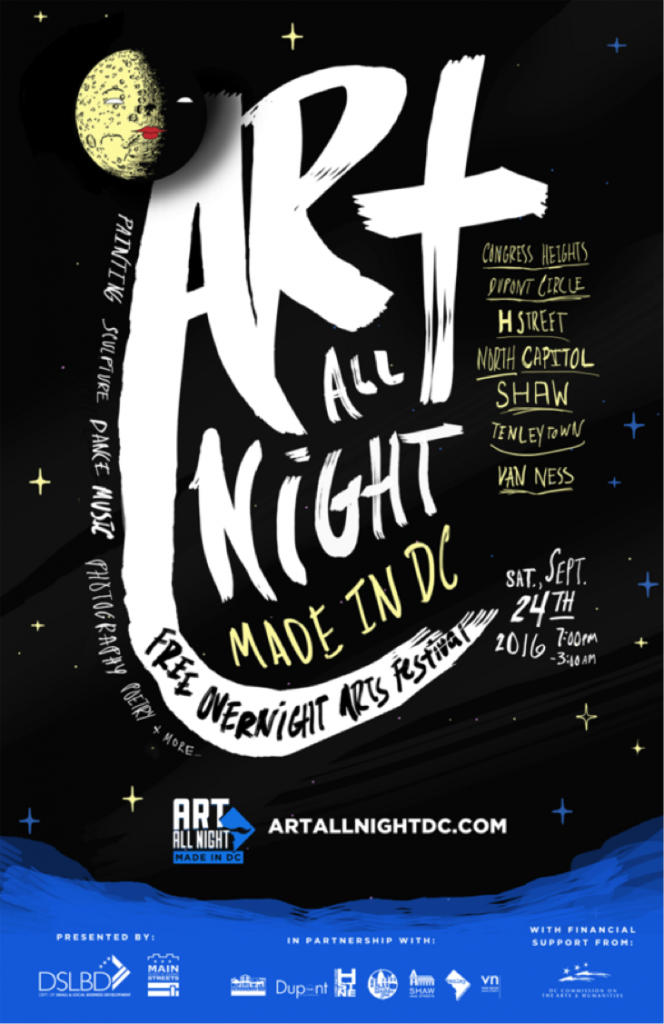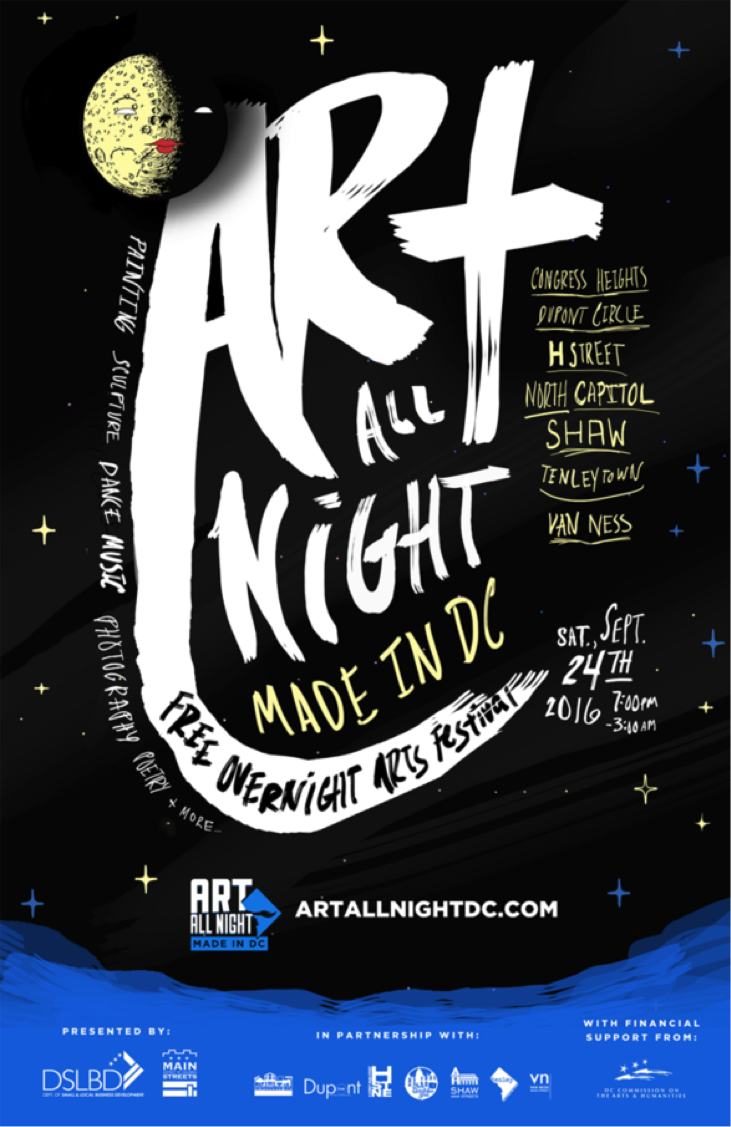 Park Van Ness is thrilled to be part of the upcoming Art All Night overnight arts festival! Starting at 7:00 pm on Saturday, September 24, DC will be filled with visual and performing arts until 3:00 am. (The festival lasts until 12 am in the Van Ness neighborhood.) This free festival will include painting, photography, sculpture, crafts, fashion, music, dance, theater, and poetry across seven Main Street neighborhoods. The event will exclusively feature DC artists and collectives in support of the Made In DC initiative.
Park Van Ness will be participating in this free, fun-filled night by hosting the Van Ness Community Stage in our courtyard from 7:00 pm to 10:30 pm at 4455 Connecticut Ave NW, Washington, DC 20008. Stop by to hear performances from the renowned Singing Capital Chorus, listen to smooth jazz by Alison Crockett, feel the rhythm with Duo Blanco y Negro de Cuba, and wind down with acoustic guitar by Maureen Andary.
Team members from our Leasing Office will be on site to distribute water and answer any questions community members may have about Park Van Ness. We've also heard that Soapstone Market may be opening their doors for festival-goers to pick up food and drink to enjoy while listening to the music!
The full schedule for the Park Van Ness Community Stage can be found below:
7:00 – 7:45 pm | Singing Capitol Chorus
8:00 – 8:45 pm | Jazz with Alison Crockett
9:00 – 9:45 pm | Duo Blanco y Negro de Cuba
10:00 -10:30 pm | Acoustic guitar with Maureen Andary