Top 3 DC Date Nights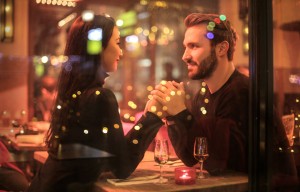 While many people consider Paris to be the most romantic city in the world, Washington, DC has a lot to offer as well. With plenty of cozy bars and elegant restaurants, there are numerous spots to enjoy a top notch date night. Residents of Park Van Ness are lucky to have lots of options right in the neighborhood for a truly romantic experience.
Dine at Sfoglina
Considered one of the top restaurants in Washington, Sfoglina offers upscale Italian food in a warm, inviting environment. The red and pink decor puts love on the brain and the fine wines, rich pasta dishes, and decadent desserts make for the perfect date night menu. For those Washingtonians lucky enough to live at Park Van Ness, Sfoglina is perfectly situated just outside their front door. Other DC residents also have fairly easy access to this spot due to its location just a block from the Van Ness / UDC metro station.
Stroll through Rock Creek Park
Tucked behind the Park Van Ness property, the Soapstone trail connects residents to expansive green space. Year round, Rock Creek Park truly is an oasis in the city. Grab your sweetie and take a long, leisurely stroll through the woods. Walking through Rock Creek gives you a chance to reconnect away from technology and the hustle and bustle of the city.
Cycle through the City Using Capital Bikeshare
For those lovebirds who want a more active date, Capital Bikeshare bikes are located just outside the Park Van Ness entrance. Grab a bike at any time of day or night and cycle straight downhill to the national mall. From there, you can either dock your bikes and wander hand-in-hand from the Washington monument to the Capitol building or you can continue down towards Haines Point and circle the Tidal Basin. Snap a few photos of the nearby monuments (Jefferson, MLK, and the War Memorial are all featured on this route) before docking the bikes and metroing or ubering home.
There are lots of fun ways to spend time as a couple in DC and Park Van Ness residents in particular have amazing options steps from their front door. Consider one of these fun date ideas for an upcoming holiday, anniversary, or special occasion and your significant other will surely be impressed!