Things to Do in DC Over Memorial Day Weekend 2017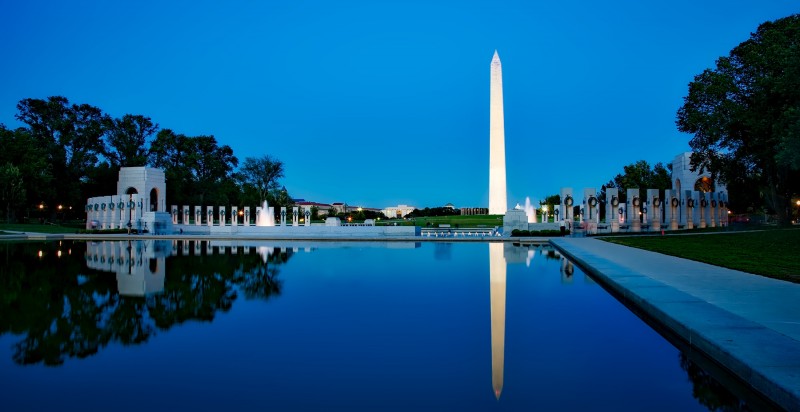 Memorial Day is a day of celebration and remembrance across the country, but in Washington, DC, the events and activities are especially significant. Washington is the perfect setting to spend your Memorial Day weekend; with rich history, beautiful monuments, and an unrivaled list of educational activities, Washington should be on your short list of destinations this Memorial Day weekend.
Head to the Memorial Day Concert
Hosted by PBS on the eve of Memorial Day, this award winning event has become tradition in honoring our men and women in uniform. Featuring numerous celebrity performers, the concert is free of charge and will begin at 8:00pm on the West Lawn of the Capitol. Bring your lawn chairs and make it an evening!
Enjoy the Memorial Day Parade
Washington's Memorial Day Parade is a must-see. The largest in the country, the parade is in its 12th year and will feature several celebrities, singers, and other prominent figures including astronaut Buzz Aldrin. With over 40 military, high school, and college bands playing alongside more than 1,000 active duty personnel, the parade is sure to offer a fitting salute to our veterans. Starting at 2:00 pm, the parade will march down Constitution Avenue from 7th Street to 17th Street.
Hit up the Stadium!
As an American pastime, spending an afternoon watching the Washington Nationals face off against the San Diego Padres is a great fit for Memorial Day weekend. Three games are scheduled for Friday, Saturday, and Sunday, respectively. Enjoy the atmosphere and sample some of the game-day favorite foods.
Tour the National Mall
The National Mall describes the experience of visiting as "monumental, historic, emotional, iconic, and patriotic." To feel the full range of emotions, you'll have to visit the Mall for yourself. As the most visited national park, the National Mall offers a truly inspiring tribute to the sacrifices of our armed forces. Consider making this visit a priority during your visit to DC.
Visit the Marine Corps War Memorial
Also known as the Iwo Jima Memorial, this iconic monument illustrates the six soldiers that lifted the American flag in Iwo Jima, signaling victory in the Pacific in WWII. The monument represents the perseverance and courage of our soldiers and is an especially moving sculpture when seen in person.
Spend an Evening on Georgetown's Waterfront
Last but not least, Georgetown's waterfront offers excellent dining and a beautiful setting. Once the day winds down, reflect on the sights and activities with dinner on the water. With plenty of restaurants to choose from, there's sure to be an option for you, whether you're dining solo or with the whole family.
If you make it through all of these events, or even just one, you'll surely appreciate the atmosphere and grandeur of Memorial Day in Washington, DC. We hope to see you there!