Spring Break Staycation in DC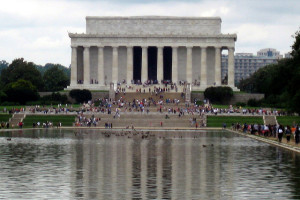 DC schools typically have their spring break in late March or early April. While some may elect to get out of town for a few days, Washington is actually a fantastic place for a staycation. There are lots of activities year round, the weather tends to be mild as winter slows, and the city tends to be slightly quieter when everyone else is traveling. Here are some great ways for Park Van Ness residents to maximize a DC staycation this spring!
Take a Hike!
You don't need to head to the west coast for good hiking. There are a number of amazing trails in the heart of the DMV that are easily accessible. The Soapstone Trail in Rock Creek park is a popular one, as is the loop around Roosevelt Island (across the Potomac, about half a mile from the Kennedy Center). If you're up for venturing out a bit further, Virginia has some great trails in Shenandoah and throughout the Blue Ridge mountains. Old Rag is a local favorite with spectacular views of the surrounding region — and for those of you who are in peak condition, Little Devil Staircase is another hike for a fit family (best for fit kids over the age of 10).
Cycle the City
Sure, a bike trip through Europe would be nice… but the city bikes throughout DC make it easy to see the sites in a whole new light. Rent Capital Bikeshare bikes — and head down to the Tidal Basin along the Rock Creek Park path. If the weather is nice, you can bike around, dock at the nearest station, and go for a stroll along the monuments before heading home.
Check out Hillwood Museum
DC has too many amazing museums to count! While the most popular ones are downtown on the national mall, there are hidden gems throughout the region that shouldn't be missed. Hillwood Museum and Gardens is a local favorite and is especially pretty in the spring when flowers start to bloom. The house sits tucked away on more than 13 acres in the Van Ness neighborhood (just down the street from Park Van Ness apartments) so it really feels like a getaway from urban life. 
Explore the National Cathedral
Modeled in the Neo-Gothic design of traditional 14th century churches, the Washington National Cathedral is quite a beauty. It's located in upper Northwest DC in the Cathedral Heights neighborhood, not far from Van Ness. Venture west from the Park Van Ness community and the Cathedral is less than 2 miles away. Check out the gorgeous Bishop's Garden and wander the grounds. Don't forget to look for the famous Star Wars gargoyle on the southern side of the structure.
DC is an amazing city to explore any time of year, but if you're looking for a fun staycation this spring, don't miss these local attractions!