Shop Local in DC This Holiday Season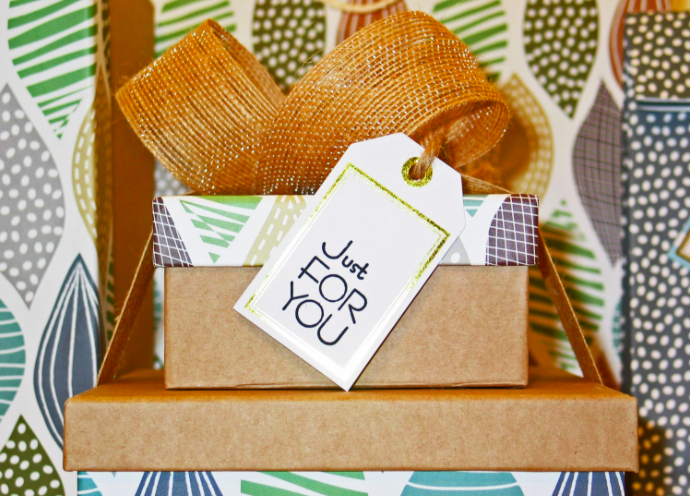 Like many things this year, the holidays are going to look a little different. Gathering with loved ones, dining out at special occasion restaurants, and shopping for presents at indoor malls are all activities best suited for sometime in the future. While Amazon and other delivery services make it easy to order gifts online, small businesses need our help more than ever. 
Check out these great neighborhood spots for excellent holiday gifts and help support local shops in DC!
Calvert Woodley Wines and Spirits 
It may not sound like a spot to shop for the whole family, but Calvert Woodley is a beloved neighborhood institution. Since 1982, it has offered up the best wine and spirits collection in town, along with artisanal cheeses, baked goods, fruit platters, confections, and gifts. This holiday season, they have put together gorgeous gift baskets for all different recipients — including wine connoisseurs, chocolate lovers, caffeine addicts, and cheese fans. 
Revo Nails and Spa 
For Washingtonians, consider gifting them the present of a self-care day. Book appointments (or purchase a gift card) for a manicure, pedicure, or other salon service at Revo Nails and Spa to help this local gem stay afloat through the winter. With enhanced cleaning and updated Covid safety protocols in place, you can feel comfortable beautifying indoors with a friend or family member.
Pro tip: Ask for Michelle for any nail care — she has the best reviews!
Politics and Prose 
Head to DC's most beloved bookstore and browse the new releases and the classics. The helpful staff offer up suggestions and recommendations based on other books and media you enjoy so you can feel confident in your selections. You can also pick up puzzles, games, and other fun gifts for book lovers in your life.
Politics and Prose also features a number of onsite and virtual events throughout the year. If you're able to reserve a spot for a book talk or author discussion, consider making a purchase or donating to the bookstore. While all events are free to the public, the store is leaning heavily on the community to help it through the pandemic. 
The holidays this year may not be what we'd hoped for, but shopping locally can make a huge difference for the small shops doing their best to survive. Stick close to home if you can and spend your dollars in the local economy to keep things strong into the New Year!