Rock Creek Park Revitalization and Habitat Restoration Event this Spring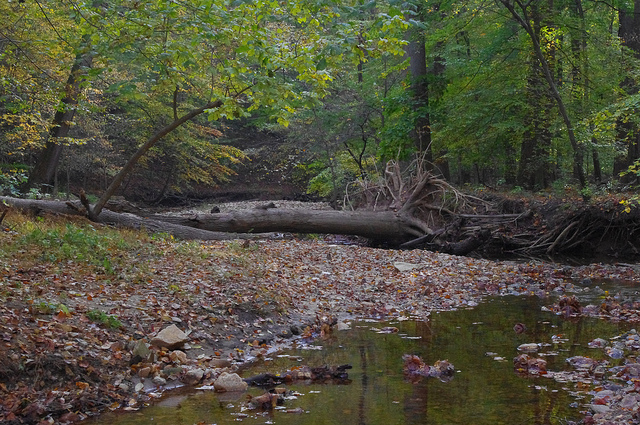 It might not feel like Spring, but Washington weather is as unpredictable as this year's election. So while the calendar may say February, that doesn't mean we're stuck with chilly temps for long. Before you know it, spring will be upon us.
Since Rock Creek Park is in our backyard, it's important that we help take care of the delicate ecosystem. Luckily, the Rock Creek Conservancy, The District Department of Energy and the Environment, and the National Park Service have come together to host a restoration planting event along Broad Branch Stream this April. This is an opportunity to give back that anyone can partake in.
How You Can Get Involved
All volunteers are welcome! Helpers will be involved in planting a variety of native shrubs and flowers to "add color and visual interest, increase biodiversity, and further support birds, pollinators, and wildlife," according to the press release.
Previous Green Efforts
Last November, a similar event took place in which more than 125 trees and 50 shrubs were planted as part of the DOEE RiverSmart Innovation Grant. These revitalization efforts play a big role in preserving the natural beauty and health of our park system.
If you're interested in participating in the April Broad Branch Stream planting event, but don't have tons of gardening experience, that's ok! All volunteers will receive a safety demonstration along with a short tutorial on how to plant the specific varieties provided. All tools and accessories will be provided as well, so all you need is some water and clothes you don't mind getting dirty.
When to Help
Whether you naturally have a green thumb or you're just looking to help out in the community and get to know the neighbors, come join this environmentally friendly planting on Saturday, April 1st from 9 til noon.
Stay tuned for more information.