Pet Friendly Apartments in DC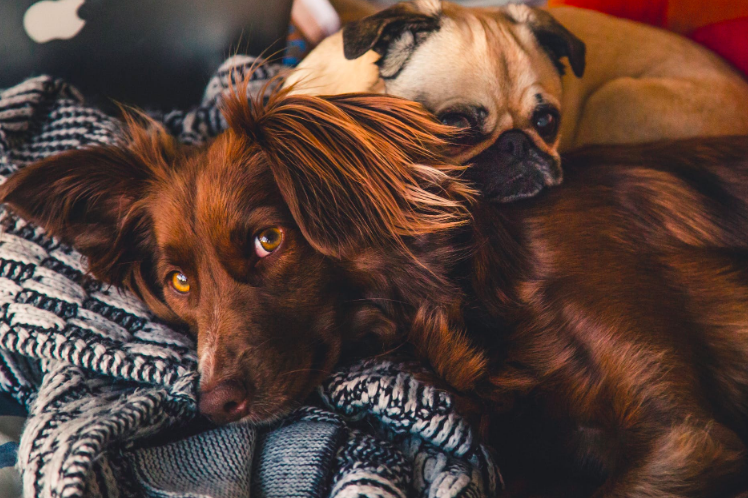 Here's a fun fact: According to the Insurance Information Institute, 68% of households nationwide have pets — which amounts to nearly 85 million pet-owning families. Like most pet owners, Washingtonians adore their furry friends and, despite busy schedules here in the Nation's Capital, want to make sure they're getting the highest quality of life. If you're an animal lover but live in an apartment rather than a house, you need to pick a pet-friendly community. Not every apartment in DC allows animals, but at Park Van Ness we welcome your pets!
Pet-Friendly Amenities
At Park Van Ness, we love your pets almost as much as you do! You'll find a number of pet-friendly amenities on site that make pet ownership at Park Van Ness easy. We always have water bowls for thirsty dogs out front on hot days and there are dog biscuits at the front desk for well-behaved pooches. Additionally, the pet spa makes it easy to wash your dog before bringing him or her back into your home. The pet spa space can even be used to groom your pet on site.
The Neighborhood
The Van Ness neighborhood is a great place to own an active dog. It's incredibly safe in this part of the District so you can feel comfortable walking fido any time of day. Additionally, Park Van Ness apartments back right up to rock creek park, which is the perfect place for a long hike with your pup on the weekends. We are located less than a mile away from the Cleveland Park Petco and dog training center and there's the Newark Street dog park up the hill near the Cathedral. There are plenty of great options to take your dog out for a fun adventure.
Doggy Swim Day!
One of the most exciting events on property is the doggy swim day at the Park Van Ness pool. Once the official swim season is over but before our rooftop pool is drained for the winter, we host a swim day for pups and allow our residents' dogs a chance to enjoy the cool, enticing water. It was a HOT summer here in Washington so the dogs appreciated a quick dip before the pool was emptied and cleaned. If you're looking for a pet friendly apartment in NW DC, we welcome cats, dogs, rabbits, and any other fur babies (fish too!). Inquire today to learn more about our available units!