Been Ticketed in DC Lately? New Data Might Show Why
One of the well-known woes of living in a busy urban area like DC is the ever-looming threat of parking tickets. Washington, DC has some of the strictest parking enforcement in the nation, and has issued tickets worth more than half a billion dollars over the last six years, according to the Post.
We put together some great graphics showing the top five reasons for parking violations in DC, top state plates ticketed in DC, and a heat map of tickets issued in the District. Of course, residents at Park Van Ness have the option of off-street parking in our underground garage, but it's good to be aware of spots throughout the city where you are more at risk for that pesky ticket! Check out our findings below:
Most Common Parking Violations 
Drivers from THESE states are most likely to be ticketed: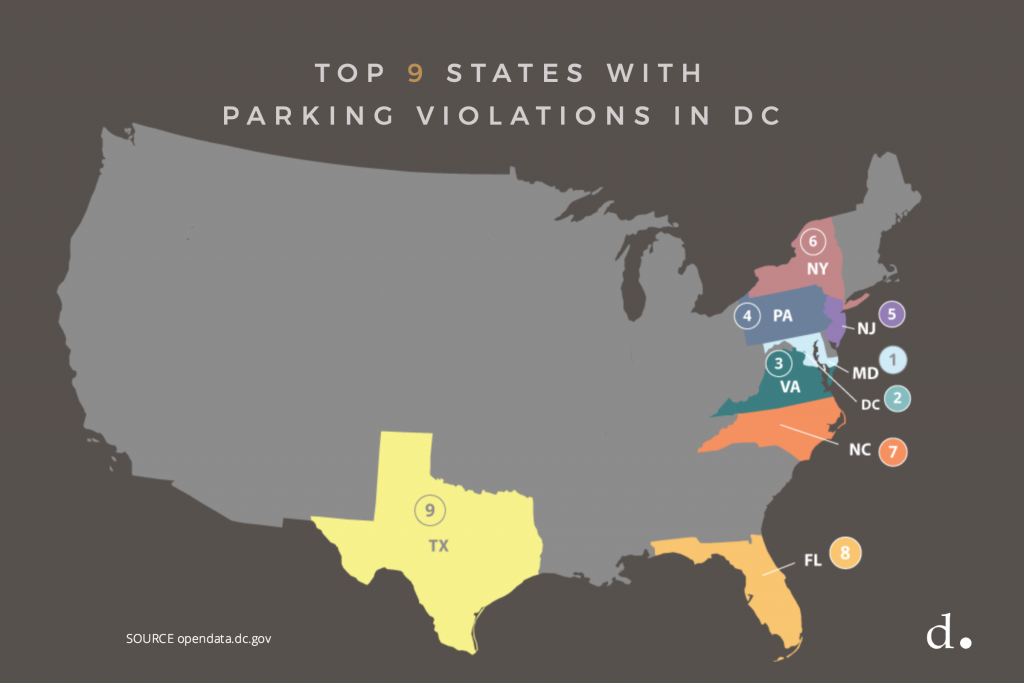 Most common time of day to get ticketed? Evening rush hour.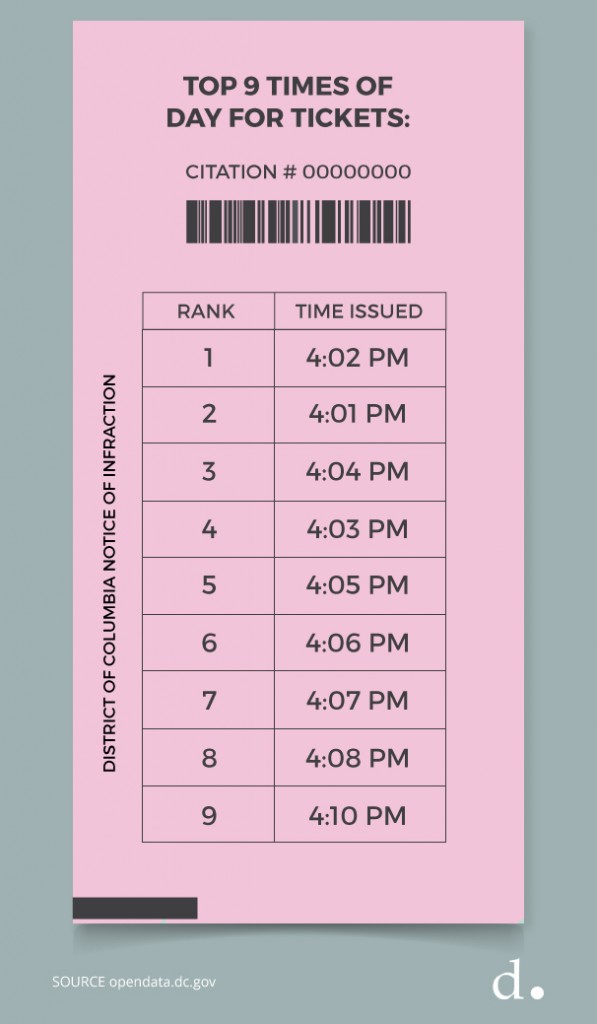 A heat map of parking ticket frequency throughout DC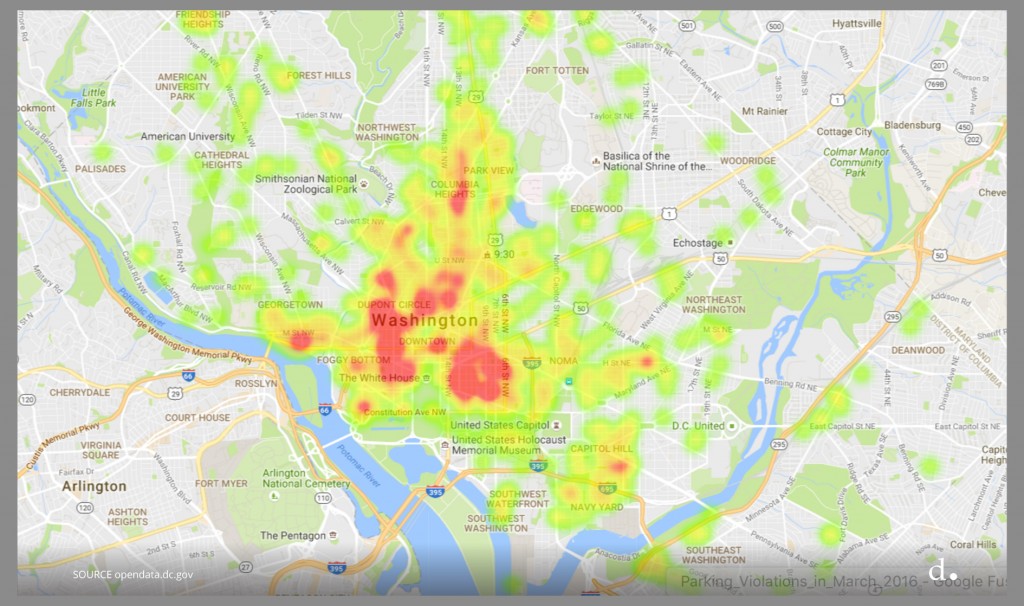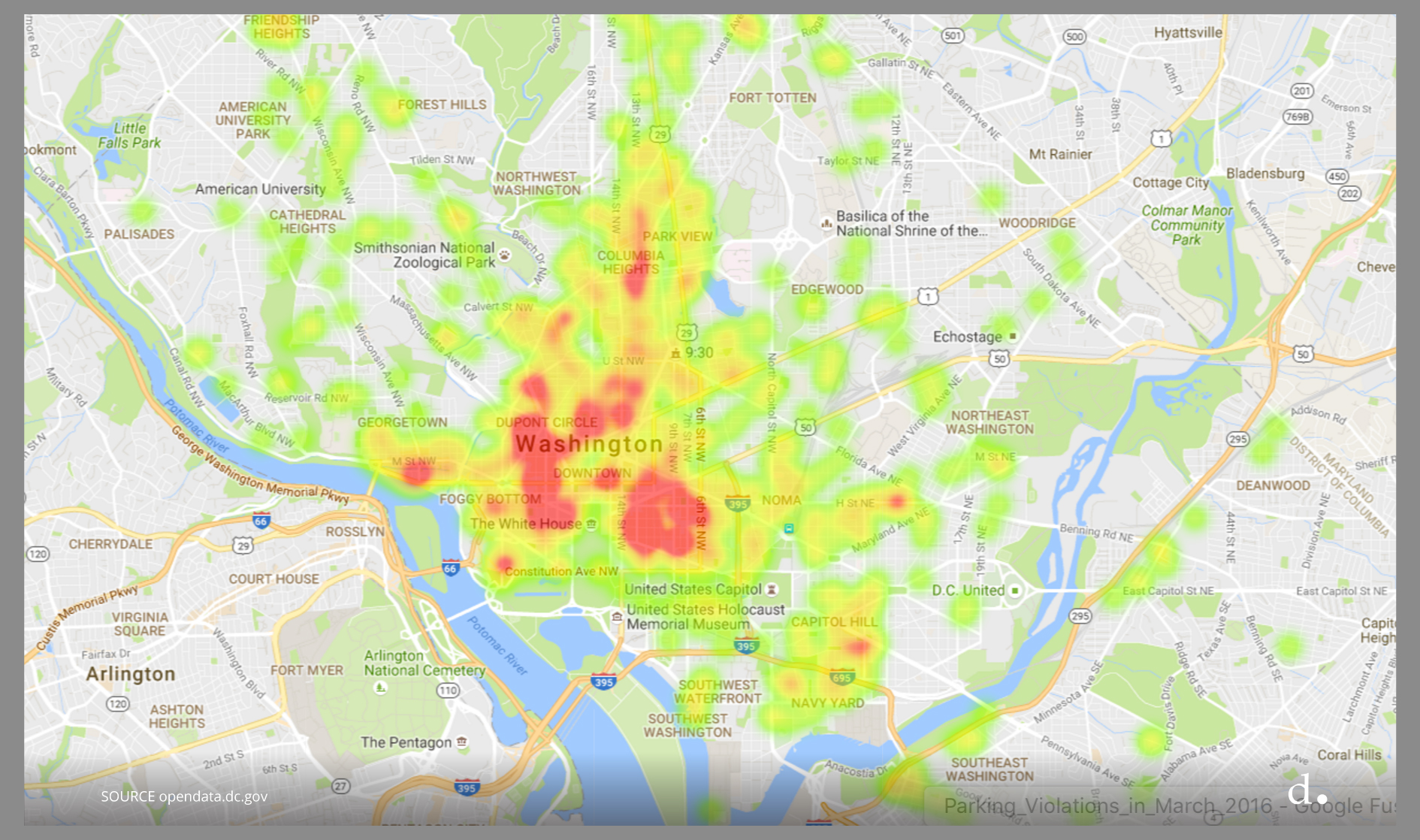 So, whether you're a regular DC driver or mostly just pop in to visit friends, the lesson here is: Be careful and read those street signs! Of course, if you're a resident of Park Van Ness, you have the option to park in our underground garage to avoid the headaches that come with city car ownership!