Park Van Ness vs. 5333 Connecticut: The Difference Is Clear
Before you sign a lease at 5333 Connecticut, you should consider Park Van Ness. Here's why.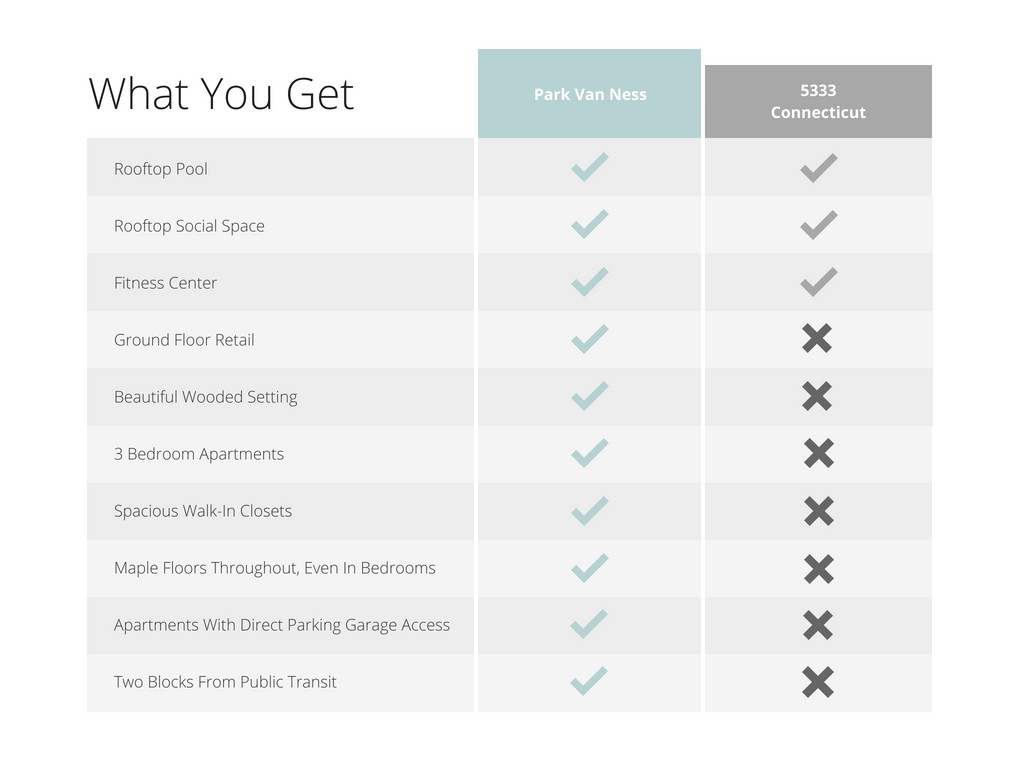 "I love living at the Kennedy Warren! Everything is taken care of. The staff is so friendly and helpful. I use the pool almost every day. I love the historic charm of the place." — Violet E.
Don't miss out on the best apartments in DC. Contact us now to schedule a personal tour of Park Van Ness!