Our Favorite Fall Farmer's Market in D.C.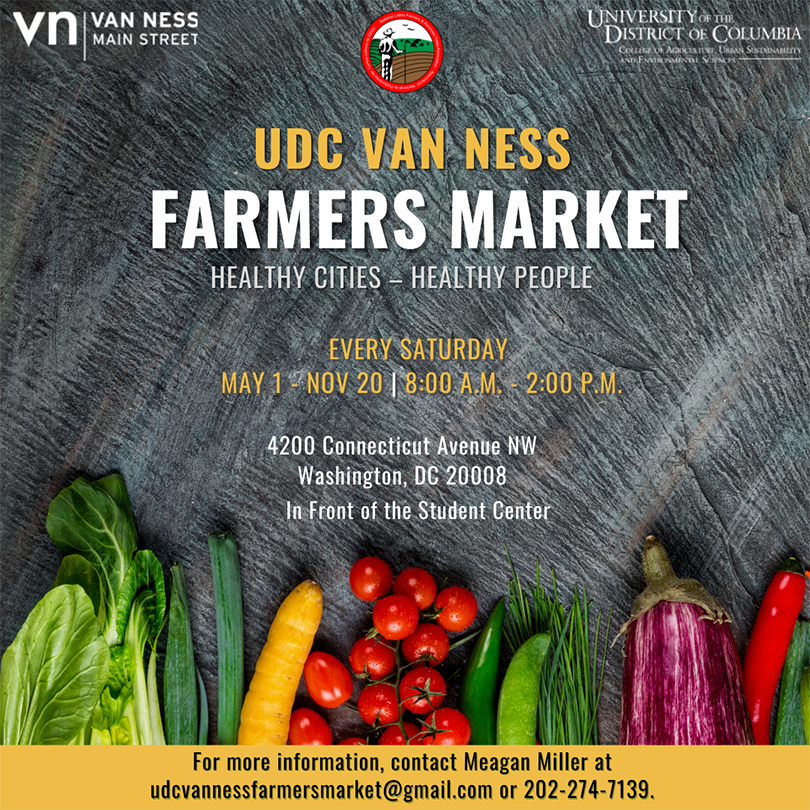 Hoorah! It feels like Autumn has officially touched down in Washington, D.C. Along with the cool and crisp weather, October has also brought new Fall produce that we're excited to start cooking up!
Our favorite place to snag the freshest veggies is from our neighbors over at the University of DC. Every Saturday until November 20, 2021, from 8 am – 2 pm, they host a Farmer's Market located at 4200 Connecticut Ave. in front of the UDC Student Center. It's just steps away from the Van Ness Metro stop and Park Van Ness! If you're looking for student housing, swing by our leasing office for a tour and learn more about our specials that are always changing!
Before you head out, make sure to bring a large tote! Along with seasonal produce, they have fresh eggs, fish, meat, baked goods, and more! We're looking forward to purchasing a variety of squash and herbs to make soup for the chilly evenings. What's on your list?