Made-in-DC Pop Up: The Van Ness Holiday Market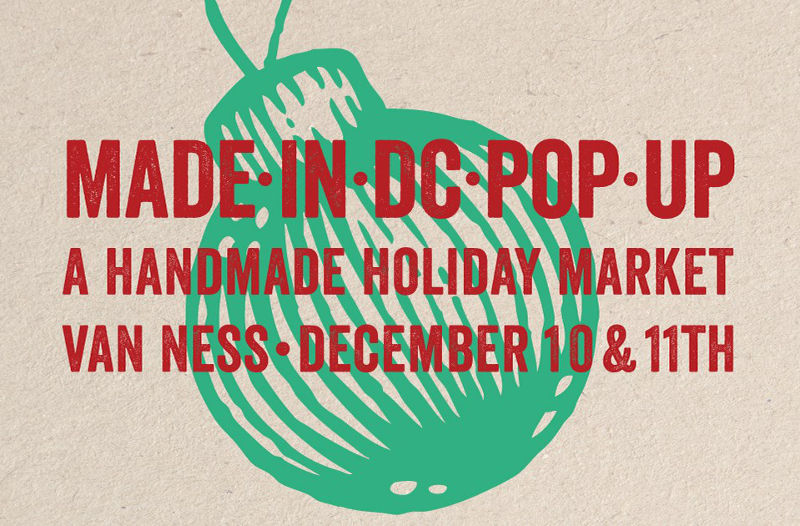 You had your Black Friday fun, survived Small Business Saturday, and geeked out on Cyber Monday yet for some reason, you are still short on a few presents for some of your friends and family (Let's be honest, you bought yourself that extra pair of shoes with the money you swore you'd spend on a gift for family). Thankfully, you can still be the hero this holiday season and buy something one-of-a-kind for your loved ones.
When & Where
This weekend Park Van Ness Main Street is hosting their first ever Made In DC pop-up event to promote shopping locally and giving back. Visit this festive, indoor event on Saturday, December 10th and Sunday, December 11th at 4340 Connecticut Avenue, NW from 10:00 AM – 5:00 PM, right down the street from our Connecticut Avenue apartments. The marketplace will showcase over 20 local makers with art, jewelry and accessories, home decor items, and packaged foods. 
This is a great opportunity to experience the inspiration of small businesses and see the hustle and bustle of DC makers and artisans. In addition, Made In DC will provide visitors the chance to make an impact for local charities and organizations on each day.
Giving Back
If you're more in the giving spirit and less in the buying spirit, stop by Made In DC with the intent to give back: On Saturday between 12:00 PM and 3:00 PM, drop by with your dog or cat to have their photo taken with Santa. Yes, if you have more than one and can't decide which one to leave at home, bring them both along! All proceeds will benefit City Dogs Rescue + City Kittens of DC.
On Sunday, starting at 2:00 PM join us for a holiday sing-along with the joyous sounds of the Singing Capital Chorus and bring a new, unwrapped toy donation to support the DC Toys for Tots organization. Bring the whole family because Santa will also be attending this holiday event!
Learn More
Are you ready to attend? Want to scope out the vendors before you go? A full list of the makers and their links are available on our events page.