What Exactly is a Luxury Apartment? We've Got Answers!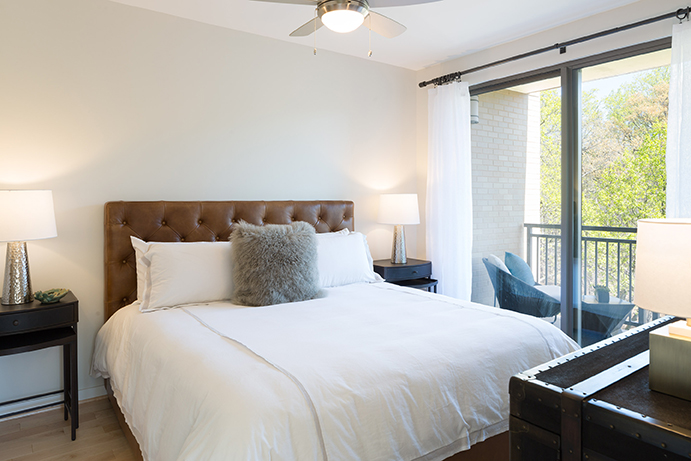 Living in Washington DC can be a stressful experience. Don't get us wrong: we love our city and know that we're very fortunate to call it home, but sometimes the hustle and bustle of this region can really wear you down. That's why we think it's crucial to choose an apartment that will feel like your perfect oasis. This is where luxury DC apartments come into play. Choosing luxury living accommodations can provide you with everything you need to feel taken care of and right at home.
You might be wondering what you can expect from a "luxury" apartment. How great are these places anyway? Let us tell you a little more about what it includes.
Safety
One of your top priorities for a home in a big city like Washington, DC should be security. With luxury apartments, you are offered a secure front desk and controlled access to the building. This means parking decks are for residents only and the pedestrian entries require a key or passcode to enter. By focusing on your safety, luxury apartments allow you to rest at ease.
Amenities
Another added benefit of luxury living is that you are provided with many amenities that most DC apartments do not provide their residents. For instance, you may have access to a pool and tanning area, fitness rooms with high quality equipment, business centers for when you need to work in a quiet area, clubrooms for hosting events, and rooftop lounges with grills. What more could you want, really?
Accessibility
Okay, we can think of a few more things actually. How about ample storage, a place for our furry friends, and ease of access to shops, restaurants, and transportation? Check, check, and check! Most luxury apartments also provide you with these amenities. Large closets can be hard to come by, but if you opt for luxury living you'll get spacious closets where you can store all of your threads.
Although not all luxury apartments allow pets, Park Van Ness welcomes your fur family because we know how important they are to you. Many of these apartments provide easy access to the metro and are right above and near delicious restaurants and convenient shops. Park Van Ness has many of these amenities nearby such as Bread Furst Bakery, Sfoglina, Soapstone Market, Giant, and Acacia.
Now that you have a better understanding of what "luxury" means, you might be dreaming of finding your own apartment. We're happy to answer any more questions you have about living in the lap of luxury or you can check out the floor plans for our apartments.