Local Spots for the Whole Family to Enjoy This Holiday Season
The holidays are a time of year to truly look forward to, and Washington is the perfect town to celebrate in. Weather is usually mild, there are countless free activities, and decorations are on point. For those of us fortunate enough to call the District 'home', it's easy to get in the holiday spirit!
While the various holiday breaks can mean more time with relatives and extended family, entertaining a group with varying interests and ages means you might find yourself racking your brain for activities.
Fortunately, the Van Ness neighborhood makes it easy if you have family visiting. Here are our recommendations when you have the whole family in town for the holidays.
Fuel Up on Caffeine
If the family is staying with you at Park Van Ness, you don't even have to leave the building for a jolt of java. Grab a morning coffee at Soapstone Market on the ground floor of the apartment community and pick up some non-caffeinated beverages for any youngsters visiting too. The well-stocked market has numerous options including hot chocolate, tea, juice, and sparkling water. Plenty of options for the whole family!
Grab Some Sweet Treats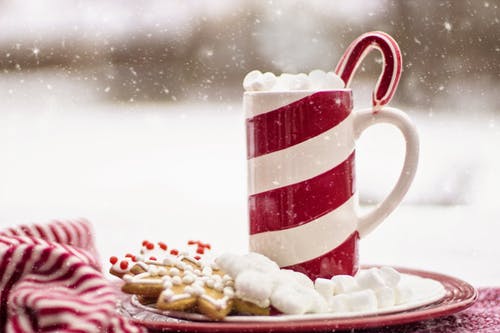 Just across the street from Park Van Ness, you can load up on croissants, pain au chocolate, monkey bread, and donuts for some mouthwatering breakfast delights. Bread Furst is an award-winning bakery that is known for its European delicacies and authentic cuisine. While the sweet breakfast fare is some of the best in the city, they also make fresh sandwiches, delicious bagels, and serve up warm, cheesy quiche throughout the day. It's sure to be a hit with the whole fam!
Get Some Fresh Air
Take advantage of the building's proximity to Rock Creek Park and go for a calming walk in the woods. This is a great spot to take a morning jaunt without the family in tow, or use it as a way to help any visiting kiddos get out their excess energy in the late afternoon. The twisting trail system continues for miles in every direction but is well-marked and well-groomed. You can get in a heart-pounding workout or take a quiet stroll. Either way, it's a pleasure to enjoy this natural oasis in the city.
Feast on the Finer Things
Sfoglina is one of the newest DC area restaurants from husband and wife team Fabio and Maria Trabocci. While the night time ambiance at Sfoglina is considered more upscale, many of the same dishes can be enjoyed at lunchtime. Due to its central location in a neighborhood full of families, you can bring well-behaved youngsters anytime, of course, but a midday meal makes it a great option for groups of varying ages to enjoy the city's top Italian food.
DC is full of amazing shows, events, and activities all year round, but the holiday season brings out some of the best. The Van Ness neighborhood makes it easy to have fun with the whole extended crew in town!