Healthy Habits While Social Distancing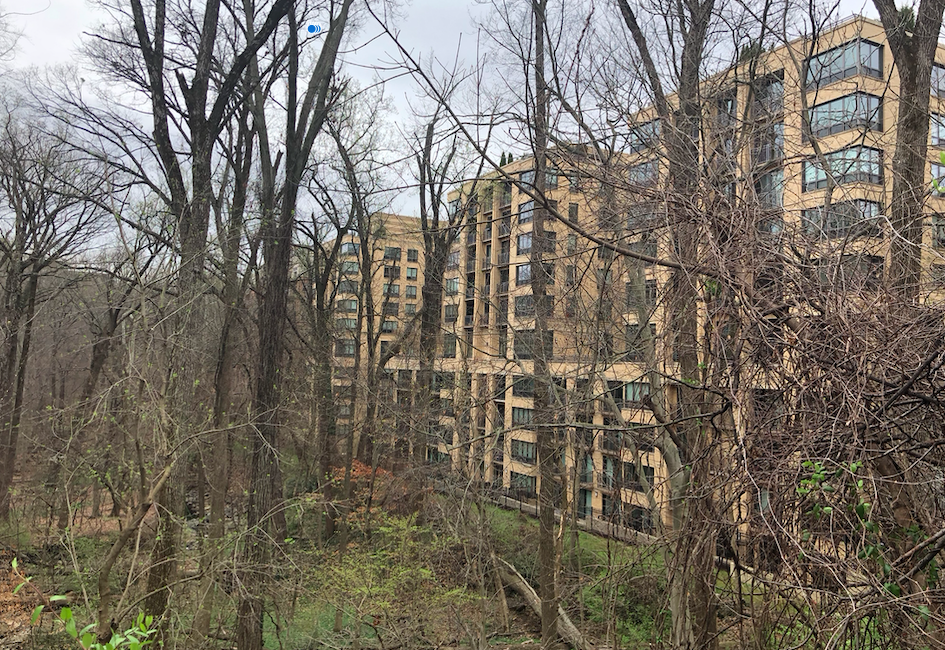 Things looked very different in DC and across the world than they did a month ago. As of mid-March, most of Washington DC's bars, restaurants, and shops are closed to prevent gathering and help curb the Coronavirus in the Nation's Capitol. While the CDC and other health leaders have explained the importance of social distancing and staying home, they also tout the benefits of fresh air and exercise.
Luckily, Park Van Ness residents can safely find both, just steps from the property.
Rock Creek Park
The Park Van Ness apartments back up to Rock Creek Park, a 1,700 acre natural oasis in the city. This forested area offers miles of trails for hikers year round and is a wonderful way to get outdoors while maintaining six feet (or greater!) distance from others.
The Soapstone Trail
For Northwest DC residents, The Soapstone Trailhead can be found just off Albemarle Street on the Northeast side of the Park Van Ness entrance. You'll see a wooden National Park Service sign indicating that you're in the right place before you head into the woods. You can follow the yellow blazes down towards the water and deeper into the forest.
It's advisable to wear hiking boots or shoes with good tread that can handle a little bit of water since there are some stream crossings along the way. Be prepared to hop across slippery rocks, skip over tree roots, and jump across puddles. This trail is great for families, but be prepared to carry your littlest ones over rockier terrain. Overall, you can do an out and back hike that's on the shorter side, or connect with other trails deeper into Rock Creek Park (the Valley Stream Trail is a popular one) to extend the route.
The Importance of Exercise
While it's crucially important to stay at home and avoid unnecessary outings, exercise has been proven to boost the immune system and benefit mental well-being. Take advantage of DC's outdoor spaces to prevent close contact with others while maintaining some semblance of your normal exercise routine.
The Soapstone Trail in the Van Ness neighborhood is a great way to get outdoors without compromising the health and safety of others in your community. Just make sure you're keeping at least six feet between you and others in the park, pack out all your trash and any snacks, and cover your mouth if you cough or sneeze. Be healthy, be safe!