3 Must-See Gardens in Northwest DC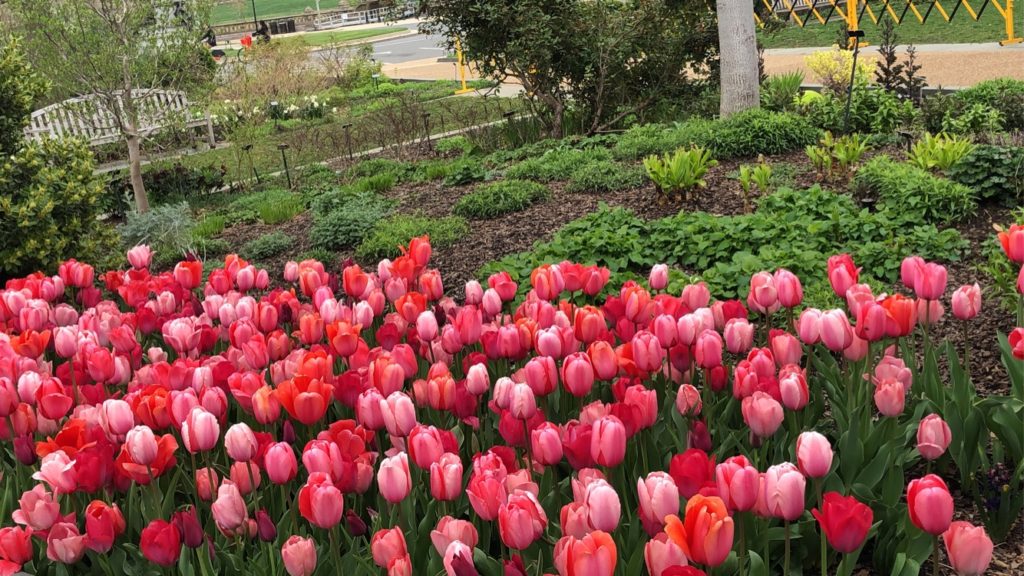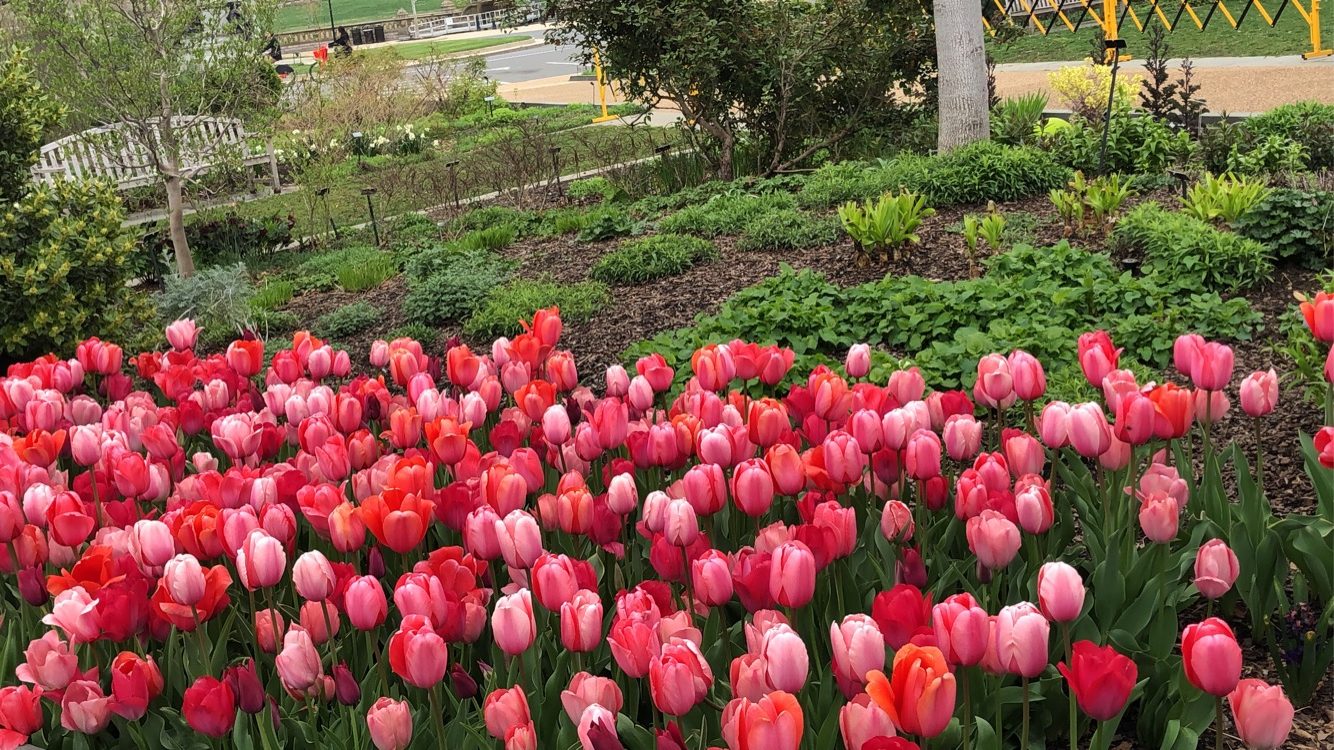 DC may be best known for its cherry blossom trees in the spring, but the rest of the city offers spectacular spring sights! Visit these three gardens in Northwest DC to escape the hustle and bustle of the city and enjoy the best flowers in Washington. 
The Bishop's Garden
Perhaps the most well-situated garden in Northwest DC, the Bishop's Garden of the National Cathedral offers a peaceful space to sit and take in the views of the church. With a large grassy area perfect for picnicking and quietly reading a book, many come to the Bishop's garden to escape from city life. Just on the other side of the old stone gazebo, there is a more traditional stone-lined rose garden filled with colorful blooms all summer long. 
For those that want a sweet treat while they sit and enjoy the flowers, Open City coffee shop is located just a few steps away from the main garden. Grab a pastry or beverage to keep your energy up for a walk through the garden space.
Tregaron Conservancy
Tucked away in the Cleveland Park neighborhood behind Washington International School, Tregaron Conservancy offers something for everyone. There are grassy rolling hills leading up to the spectacular main house (currently a WIS admin building), cute German-style Gardener sheds, and acres of trees, ponds, streams, and trails. The website boasts that it is "an oasis of trails and woodlands."
Sit on one of the benches around the largest pond and take in the natural beauty all around. Flowering trees mark the start of spring in Washington with more blooms to follow in the summer months. Residents of Park Van Ness can easily walk to Tregaron, located just about a mile away down Connecticut Avenue.
Dumbarton Oaks
This stunning Georgetown-area park is a favorite of tourists and local residents alike! The beautifully maintained hedges and flowers at Dumbarton Oaks make this a lovely spot to enjoy early spring days in DC in a historically significant setting. While the museum and gardens at Dumbarton have been closed for much of Covid, the community hopes it will re-open soon. In the meantime, Montrose Park is just next door and offers much of the same foliage and green space.
There is fairly easy public transportation via Metro to Tregaron Conservancy, but visitors may need to drive or take an Uber to the Cathedral or Dumbarton Oaks. Montrose Park links up to the Rock Creek Park trail system too so it's an easy hike or bike ride from the rest of the city.
Large grassy fields, abundant flowers, trickling streams, and even tennis courts make DC gardens a great spot for some fresh air and outdoor relaxation.