Fall in DC: The Best Time of Year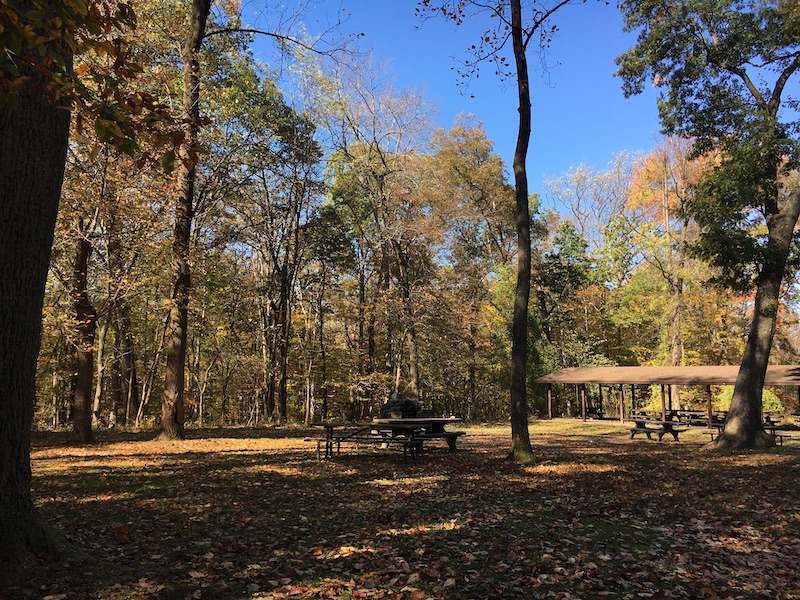 DC is one of those cities that actually has four distinct seasons. Our summers may be especially swampy, but our autumn is spectacular. Cool, breezy, with sapphire blue skies, October in Washington offers that crispness in the air that almost makes you feel excited for winter. Fall in DC is truly the time to take advantage of the city.
For those living in the Van Ness neighborhood, here are a couple of our favorite fall activities in the area.
Bishop's Garden
The Washington National Cathedral is a stunning building to visit any time of year, but the Bishop's Garden is a nice spot to walk around on a cool fall day. The trees framing the open green space turn fiery shades of orange in October and provide a gorgeous backdrop for photos until the leaves drop later in the season.
Hike in Rock Creek Park
If you're in the mood for a nature walk, take a stroll along the Valley Trail in Rock creek park. You can duck into the woods from the Soapstone Trail behind Park Van Ness, or you can walk south towards Woodley Park and find the trail next to the Kennedy Warren building. You can walk the trail for miles in any direction, but one option is to follow it through the park, along Beach drive, up towards Silver Spring. Pop up across the boundary line and head to Denizens for a beer on the outside patio. You can metro back from the beer garden or take a quick Uber back to the Van Ness neighborhood.
Enjoy Neighborhood Restaurants
Of course, there are lots of great options in Van Ness with outdoor patios that can be enjoyed all autumn long. Bread Furst, Sfoglina, and the Uptown Market in Park Van Ness all have spacious outside seating options. Before the weather turns cold, enjoy a hot beverage at one of these popular local spots.
Fall in DC can last anywhere from three weeks to three months, so take advantage of the nice days while they last. After an uncharacteristically hot summer, it's nice to enjoy being outdoors in more temperate weather. Check out one of the recommendations above sometime this month and tell us how it goes!