3 Ways to Enjoy the Warmer Weather in DC This Spring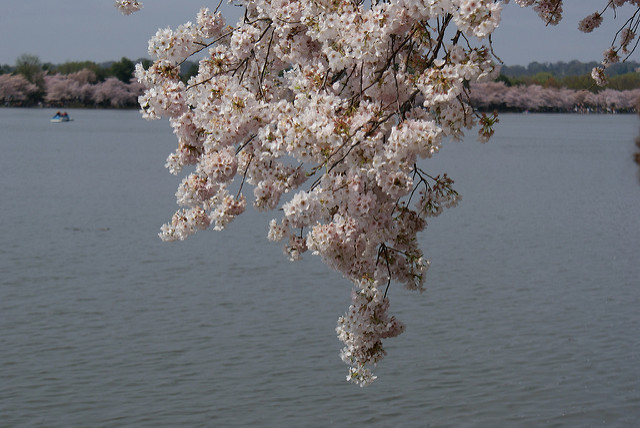 Winter is finally winding down and that means the weather is starting to get warmer. It's time to start shedding the scarves, gloves, and winter coats and enjoy some time outside. If you're looking for something to do, then look no further. Here are three things to help you make the most of your spring.
Check out the Cherry Blossoms
The blooming of the cherry blossoms is often seen as the unofficial start to spring in DC With over 3,000 trees, it's truly a sight to behold. The event is surrounded by three weeks of festivals, so there's always plenty to do in addition to checking out the beautiful trees. Peak bloom day is still a couple weeks away, which is defined as the day when 70 percent of the trees surrounding the Tidal Basin have opened their buds.
The National Park Service has predicted that it will occur between March 19 – March 20.
Browse the Farmers' Markets
The District has a number of options if you enjoy shopping in a farmers' market — in fact there are over 200 of them in the area. One of the most famous is the Eastern Market, located seven blocks from the U.S. Capitol. You can find a plethora of options for produce, fruit, meat, cheese, flowers, and arts and crafts. The site has attracted crowds since 1873 and was added to the National Register of Historic Places in 1971.
Catch a Baseball Game
Springtime also means baseball season is starting back up. Even if you're not terribly interested in the game or haven't been to Nats Park before, it's always a great way to spend time with friends and catch up. There's also beer and hotdogs, which is a plus.
The Washington Nationals have their home opener against the Miami Marlins April 3, but there's plenty of opportunities to see them throughout the warmer months. Take an afternoon and go cheer for your favorite player. Go Bryce go!
Spring is always a beautiful time in DC and warmer weather means plenty of chances to be outside. Take advantage of this and check out some of the sights in the city. See nature in all its glory or check off that grocery list while shopping locally. Whatever you choose, take advantage of this cheery time of year.