The Best Ways to Celebrate the Holidays Along the Red Line
Washington, DC typically has a mild winter that makes for a very enjoyable holiday season. While many Washingtonians head out of town over the break, it's actually one of the best times of year to stay put. Traffic is light, the neighborhoods are festively decorated, and there are more free activities than you can count! 
The Van Ness community looks forward to celebrating the holidays every year. Here are five of the best activities to truly take advantage of this great city and put you in the holiday spirit!
Attend the National Christmas Tree Lighting
From Park Van Ness apartments, residents can hop on the metro at the Van Ness / UDC station and be downtown in minutes. The red line takes riders directly to Metro Center where they are just a short stroll from the annual Christmas tree lighting event. This year, the lighting takes place on November 28th behind the White House. Though it can get crowded, it's a great activity for the whole family and spreads goodness and joy.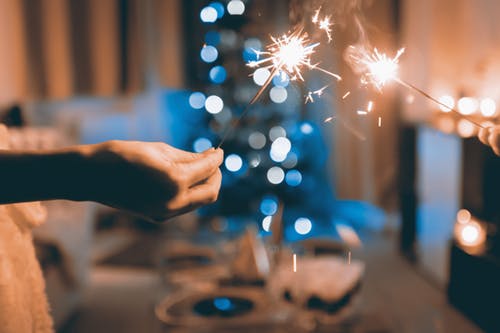 ZooLights!
Just two metro stops away at Woodley Park / Zoo, you'll find one of the area's best holiday light displays: ZooLights! The National Zoo really gets into the holiday spirit with animal-themed lights and exhibits. You can walk the length of the zoo, stopping for hot chocolate or coffee and other treats. The fun light display, powered by Pepco, lasts until the first of the year and is open every evening from 5 PM until 9 PM.
Sip Tea Downtown
If you're looking for a more refined activity as a couple or a small group, many of DC's hotels offer a holiday tea. Check out The Willard's classic holiday tea for tasty sandwiches, sweets, and, of course, a variety of well-brewed teas just steps from the Metro Center station. Don't forget to make a reservation if you're looking to book tea for a group. Around the holidays, tables tend to fill up quickly.
City Center Christmas Decor
Check out the tree and festive display at City Center DC to get in the holiday spirit. Just a few blocks from the Gallery Place / Chinatown metro station, you'll find a 75 foot Christmas tree covered in dazzling lights, as well as performances throughout the month of December. Don't forget to look up! Palmer Alley is filled with an imaginative art exhibit meant to look like ornaments hanging above your head. It's a magical spot for all ages all season long!
Van Ness Pop Up
You don't even have to leave the neighborhood for a great holiday market!  Avoid the crowded shopping malls and instead, shop local from one of the 10 local makers featured at the neighborhood events. Drop by the Van Ness Holiday Pop Up one of three weekends in December from noon until 5 pm for gifts, festive activities, performances, and mingling with the neighbors. You can even get your Christmas tree from Olde City Farm & Garden!
There is lots to love about Washington, DC, but the holidays make it even easier to enjoy all the city has to offer. Should you choose to stray beyond the red line, you can find carolers singing at the Kennedy Center, Washington National Cathedral, and even Old Town, Alexandria throughout December. Whether you're driving, walking, or taking public transportation, it's relatively easy to get around and make the most of your celebrations — no matter which holiday you personally celebrate!