The Best Pizza in Northwest DC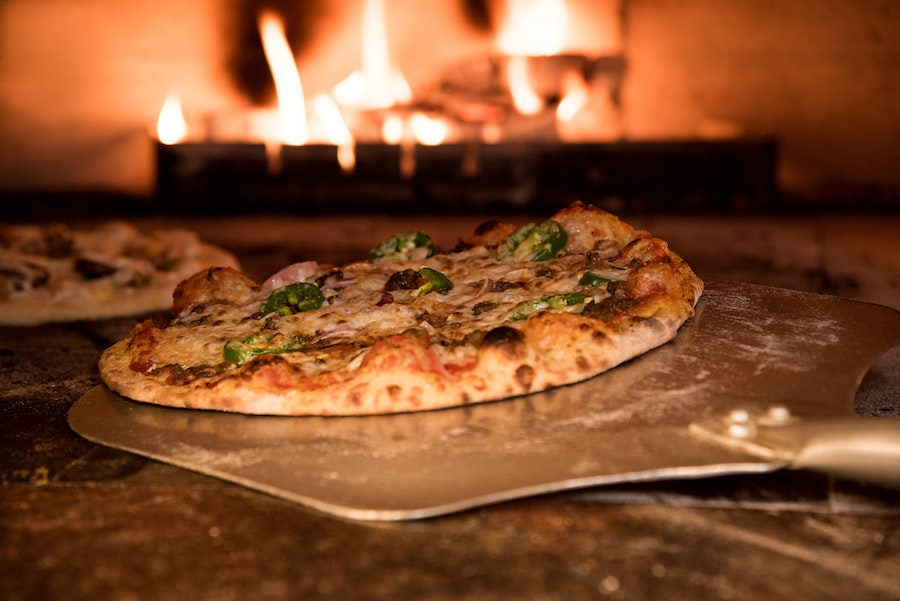 DC has seen an impressive restaurant boom over the past decade and the overall reputation of our dining scene has vastly improved. All four quadrants offer top notch cuisine, but at Park Van Ness, we especially enjoy the options that are a stroll or short Uber ride away. When you're craving pizza, there are lots of tasty options nearby. For the best pizza in NW, head to one of these popular restaurants!
Two Amy's 
Chef Pete Pastan closely guards the recipe for his legendary pizza dough. For the last two decades, Two Amy's has been a Cathedral Heights favorite. The unstuffy atmosphere makes it a great spot for families and its close proximity to AU gives students a nice date night option. The individual Neapolitan pies come with a puffy, charred crust and everything is made with the absolute freshest ingredients. There are unique veggie/meat combinations as well as a number of classics like the Margherita with di bufalo mozzarella and basil, and the basic "Two Amy's" (good ol' cheese pizza).
Vace 
For that quintessential thin crust, New York style slice, Vace's Italian store is a quirky hole-in-the-wall in Cleveland Park. You can carry out individual slices or a whole large pie depending on the crowd. Additionally, there are other Italian favorites like fresh, homemade pasta, meatball subs, and homemade lasagna. There is no seating here, so plan to bring your food home or wander into the neighborhood a bit for a bench to sit on.
Seventh Hill 
For a pizza that resembles the Two Amy's Neapolitan pie but served in a slightly more low key, affordable atmosphere, NW residents can head to the Palisades neighborhood. A few years after the Eastern Market Seventh Hill first opened to positive reviews, the owners launched a second location across town. The pizzas are all named after DC neighborhoods like 'The Lincoln Park', 'The Navy Yard', and 'The Capitol Hill', which makes it feel like you're ordering a customized pizza every time. Seventh Hill also offers huge salads, a pasta of the day, and a decadent Nutella calzone for dessert.
It's not hard to find good pizza in DC, but when you're craving this cheesy treat, it's nice to have plenty of choices nearby. Residents of Park Van Ness and others in the neighborhood can enjoy lots of different delicious pizzas without traveling far.