Best Outdoor Spots in Each DC Quadrant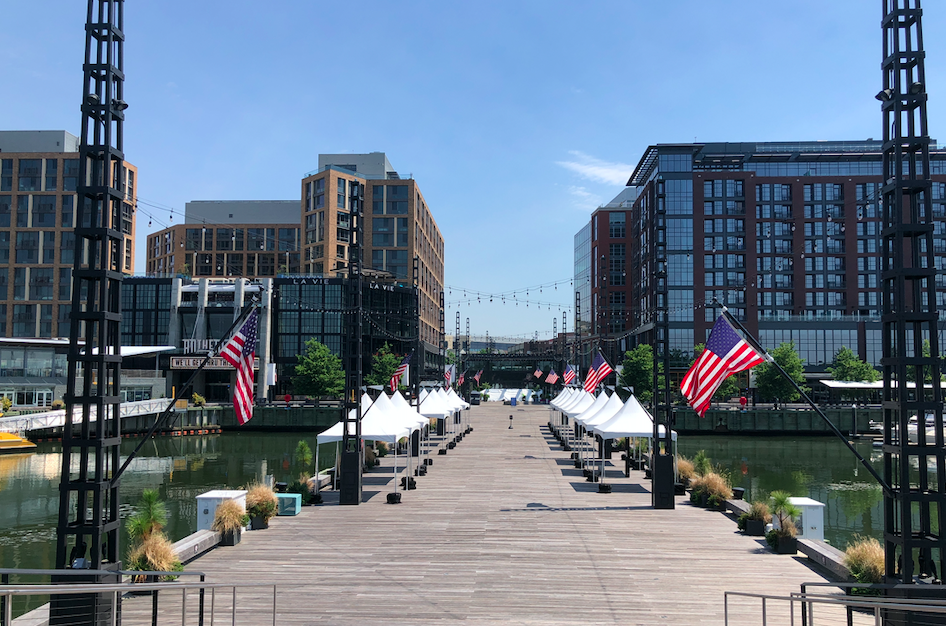 August is traditionally the hottest month in DC but this year, July really gave it a run for its money! As the Coronavirus Pandemic continues, Washingtonians are spending as much time outdoors as possible to mitigate the risk of catching the virus. Luckily, DC has incredible parks, trails, and grassy areas to make the most of the summer months. Here are the best outdoor spots in each quadrant in Washington, DC.
Northwest
Rock Creek Park
Rock Creek Park is the largest continuous swath of green space in the district. From Park Van Ness, take the Soapstone Trail to the Valley trail and follow the water all the way to Silver Spring. Picnic Area 14 is located near the Nature Center about a mile from Van Ness and is a popular spot for hikers and families. This section of Rock Creek Park is more open, quite shady, and offers lots of picnic tables, benches, and grassy hills to enjoy a snack or sit and read.
Northeast
Kingman Island
Located just off of Benning Road near RFK stadium, Kingman Island is an oasis in the city. Cross the bridge from the stadium parking lot and new turf fields and you enter a tangle of natural grasses and trees. Keep an eye out for heron, deer, and other wildlife. Aside from the annual Bluegrass Festival, the island is very often deserted aside from the occasional runner or birdwatcher. If you're able to visit at sunset, stand on the wooden bridge and watch the sun dip below the trees. In the late summer / early fall, they seem to be especially beautiful.
Southwest
The Wharf
This area of DC used to be known for the Fish Market and pier, but in the last 5 years has been completely converted into a waterfront hotspot. Bars, hotels, and luxury apartments line the water just off Maine Avenue. The SW Business Improvement District hosts numerous outdoor concerts, performances, and events along the wharf. Washingtonians can attend yoga classes on the pier, outdoor movies, and weekly open-air concerts. Spend an afternoon wandering the shops and pick up fresh seafood at the Fish Market for dinner!
Southeast
Anacostia Park
Just across the bridge from Navy Yard and the new developments around Buzzard Point is a park so serene and lovely you can easily spend a whole day there. There are bike and walking trails, open grassy areas, fishing spots along the waterfront, and covered picnic areas for gathering with friends. You can watch the boats drift by or run along the path to get in your daily workout.
This summer, meteorologists have reported that the weather in DC has been on par with that of Houston, TX. In other words — hotter than ever! Hopefully these three options help you stay cool during the sticky summer months in Washington!