A Day in Woodley Park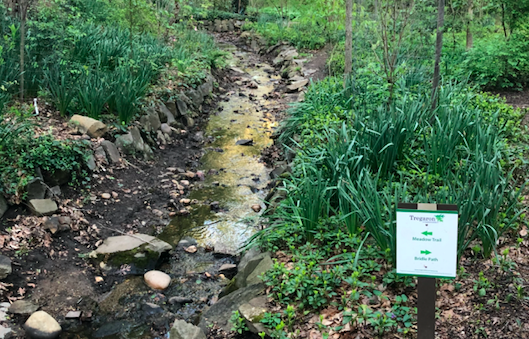 Park Van Ness is located in one of the best parts of Washington, DC. Residents enjoy spacious apartments overlooking the park with all the amenities of a big city right outside their door. Park Van Ness is in the Van Ness / UDC neighborhood which is walking distance from Woodley Park, Cleveland Park, and Tenleytown. Woodley Park is a wonderful part of town with lots of activities for a fun day out. Here are some suggestions for an eventful day in the neighborhood! 
See the Animals at The Zoo
Though many of the Covid restrictions have lifted throughout the city, the National Zoo still requires a reservation in order to walk around the exhibits and see the animals. Book your spot online a few days in advance to ensure you get the time that works best for you. Due to the extreme summer weather in the District, it's best to pick a time earlier in the morning before the heat of the day has set in. You can purchase cold beverages at concession stands throughout the Zoo to beat the heat and stay hydrated!
Eat Lunch at Duke's Counter
After wandering around the Zoo, grab a bite to eat across the street at Duke's Counter. This local restaurant features a wide variety of sandwiches and salads, inspired by British pub fare. The Proper Burger is a favorite, so make sure you show up hungry so you can enjoy the flavorful beef patty. Kick back at the shaded outdoor tables, or snag a spot inside to soak up the AC before heading back outside for the afternoon. 
Enjoy Tregaron Conservancy
Adjacent to Washington International School, Tregaron Conservancy is a large park that is open to the public. In the early summer months, the pond is overflowing with tadpoles and bullfrogs, and the trees provide a brief respite from the hot sun. Wander the trails around the school property or veer off into Rock Creek Park for a longer hike. 
Park Van Ness residents are fortunate to have all this and more just a short walk from the building. For those who prefer to get around the city more quickly, Capital Bikeshare is an easy option — with a station location just outside Park Van Ness apartments!