3 Ways to Fit in Exercise This Thanksgiving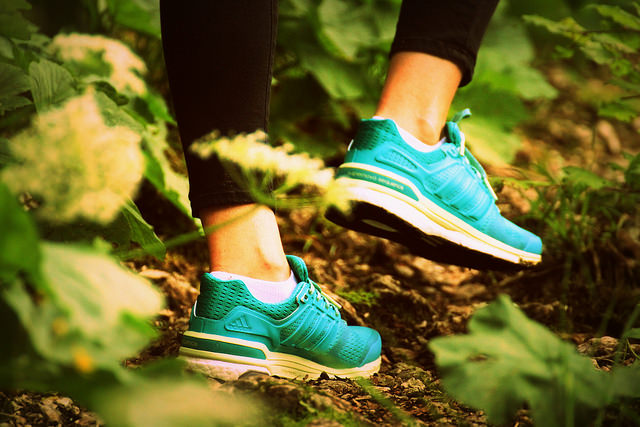 You've worked all year on that New Year's resolution of being a healthier you. You've committed to exercising several days a week, reduced you portion sizes, and picked the healthier options off the menu. You don't want to miss out on all of your favorite Thanksgiving treats that have worked their way onto your family menu and become a part of the tradition, but you also don't want all your hard work to go to waste in one day. Park Van Ness has you covered with 3 easy ways to get your exercise in this Thanksgiving in DC without missing out on the family fun.
Take a Stroll Through the National Zoo
Visiting the National Zoo is a great way to get outside for some fresh air before the big meal. It's open from 10:00 am- 4:00 pm on Thanksgiving day providing plenty of time to squeeze in some exercise with the family. Did you know the zoo lies on 163 acres? That's a lot of land which means a lot of walking for you! Plus, the National Zoo sits almost entirely on a hill so you'll be walking at an incline and burning off enough calories to go back for a second serving of those delicious sweet potatoes your grandma always makes. 
Go For a Hike Through Rock Creek Park
With over 32 miles of trails, Rock Creek Park is the ideal location for taking a hike this turkey day. There are endless possibilities of routes and depending on how much exercise you want to fit in you can find shorter or longer trails to accommodate your needs. If you're at a loss for where to start, check out the highly recommended 3.5 mile Boulder Bridge Loop. Hiking through the park will make you feel thankful for this natural oasis in the middle of our bustling city.
Participate in a Turkey Trot
Start your Thanksgiving morning out on the right foot by participating in a local Turkey Trot. These races allow you to get your exercise in before stuffing your face while also giving back to those in need. The 15th annual Thanksgiving Day Trot for Hunger donates all proceeds to homeless families in the DC area through SOME (So Others Might Eat). The race takes place in Freedom Plaza, which is the perfect place to take those out-of-town guests.
Try out one of these three ideas for fitting in fitness on Thanksgiving Day in Washington, DC and you won't have to feel so guilty about piling your plate high for the big meal. No matter what you have planned for turkey day this year, whether it's in our luxury apartments in Van Ness or elsewhere in the city, we hope you have a wonderful day with friends and family!