Live In Luxury Apartments In Washington DC With Parking

Ditch the long commutes and endless search for apartments in Washington, DC, parking at Park Van Ness. Our pet-friendly community offers luxury living just two blocks from the Van Ness-UDC Metro. Choose from our wide selection of one, two, and three-bedroom apartments designed for your comfort and convenience. High-end features and amenities abound throughout our community, including a resort-style pool, state-of-the-art fitness center, and on-site parking. And with alluring city views, you'll love your new place to call home. See us today to find the perfect floor plan for you!


The Perfect Combination Of Tranquility and Convenience
Nature has always been a luxury, but we've taken it to the next level at Park Van Ness. Our perfect combination of timeless history and some of the best scenic views make us the ideal place to relax and unwind. Our contemporary features and amenities provide you with the utmost comfort and style, and our friendly staff is always on hand to ensure you have everything you need.
We have a variety of different options for you to choose from. Whether you need a one-bedroom or a three-bedroom, we have what you're looking for. Our homes come with modern kitchens that feature beautiful black granite counters, stainless steel appliances, custom backsplashes, and chef's islands. Even the most difficult chef will be excited to prepare a full-course meal in these kitchens.
We also provide chic bathrooms with Carrara marble flooring where you can relax and enjoy a spa-like experience. Take in the detail of beautiful maple wood flooring throughout (including bedrooms), and live in style with a designer lighting package. In select units, you can also relax and take in the mesmerizing views on private rooftop terraces overlooking Rock Creek National Park. 
Top-Notch Living. Top-Notch Amenities.
Our high-end amenities throughout our community are also impressive. We offer an alluring rooftop pool and sundeck so you can swim while enjoying scenic views of the DC metro area and Soapstone Valley Park. You can also use our resident clubroom with terraces to entertain guests, work out in a state-of-the-art spacious fitness center – with private yoga and stretching studio and outdoor workspace, and shop at excellent ground floor retail, including Sfoglina restaurant and Uptown Market. These amenities are top-notch and make your life more comfortable, relaxed, and enjoyable.
Great Apartments. Great Location.
Nestled across the river from our nation's capital, you'll find a surrendering city rich in history and culture. From breathtaking views to one-of-a-kind landmarks, there's no shortage of things to do in this vibrant city. Experience all this location has to offer by exploring its many neighborhoods, each with its local charm. Spend an afternoon shopping at one of the many boutique stores or grab a bite to eat at a delicious restaurant. No matter what you're looking for, you're sure to find it in this unbeatable city.
We are surrounded by an array of conveniences, like the best education in D.C., with schools like Howard University School of Law, American University, University of the District of Columbia, and more. 
Explore local dining at Thai Pad, Tesoro, Sushi Para, Starbucks, and more.
We are also just moments away from convenient retail at Walgreens, CVS Pharmacy, Calvert Woodley Fine Wines & Spirits, Yes! Organic Market and Giant Food, where you can take care of many local shopping needs. 
Top Apartments in Washington DC with Parking
Here at our apartments in Washington DC with parking, we provide our residents with an upgraded living experience that is perfect for anyone who wants to be taken away by alluring naturistic views and timeless history. Our top-of-the-line amenities and features include access to it all, which is perfect for those who want the convenience of being close to all the action while still being able to come home and relax in their own space. We are also located near many of the city's top attractions, so you'll never find yourself bored or without something to do. 


See what it's like to live in the heart of nature with Park Van Ness. Contact us today and schedule a tour!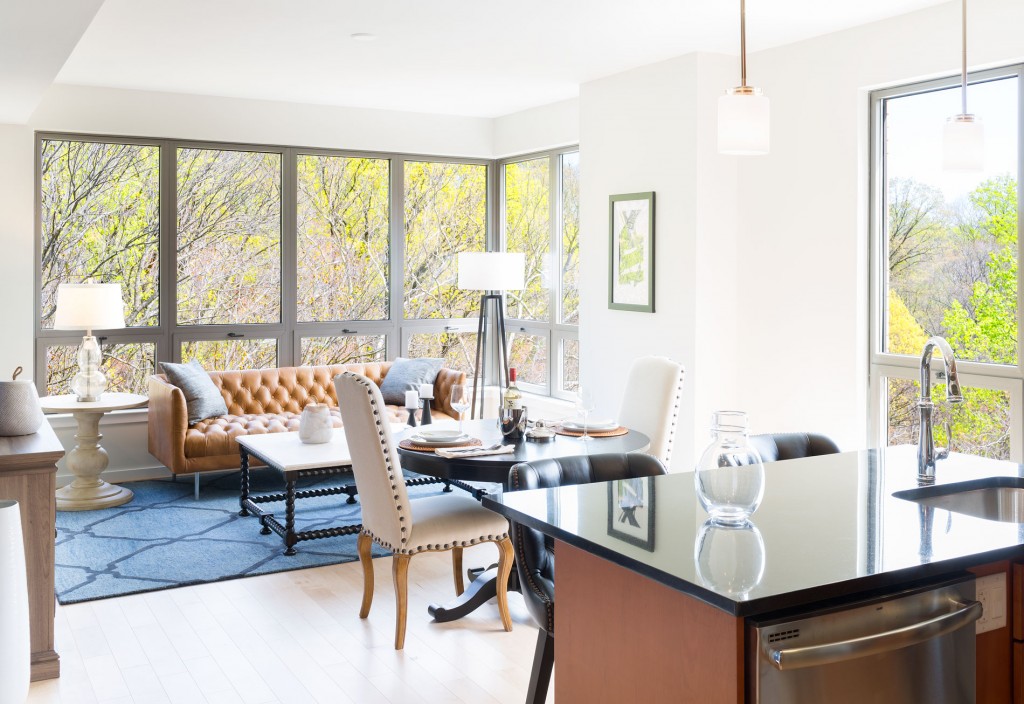 "We lived here for 3 year and loved it! An amazing community, with wonderful staff! Overall we will miss the great facilities of the building – new pool gym and party room, but without a doubt we will miss the most Lizann and the PVN team ! THANK YOU !"

Rotem A.
"We have lived in a handful of different apartment buildings throughout the DC area. By far, Park Van Ness has been our favorite building! The location is wonderful with easy access to Rock Creek Park. What really sets Park Van Ness apart from the other buildings, is the team that runs the day to day operations. The leasing office was very responsive making the move-in process easy and seamless. Nikia from the Concierge team is always helpful with navigating building procedures. Rasheed from the Maintenance team has gone above and beyond fixing different issues in the apartment and always follows up to make sure everything is working. Thank you Park Van Ness team for all that you do!"

John A.